On August 18, just a few hours after their concert in Harstad, Kaizers Orchestra participated in the bicycle race "Tour des Fjords" to raise money for their UNICEF project "Schools for Africa".
In what time did they reach the goal?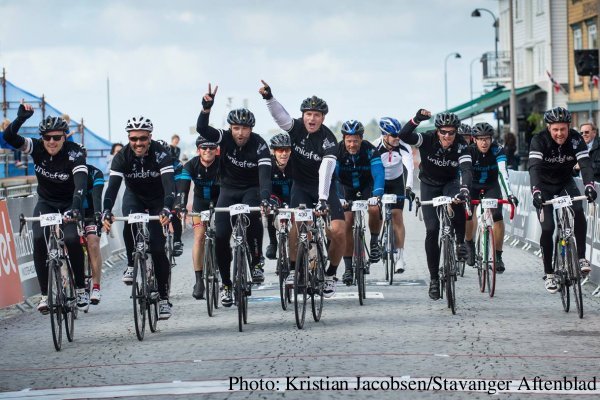 The correct answer:
6 hours and 20 minutes
99% (of 132) answered this question correctly.