"Die verloren gegangenen Aufnahmen zwischen 1929-1933" (the lost recordings between 1929-1933) - that's the name of the "cover" album with Kaizers Orchestra songs that was released in August this year. The album was recorded by the band "Das Kriegsensemble", who got together early this year to play at the opening of the photo exhibition for the book "Blitzregn 02-12". The Kaizer members that attended the opening ceremony liked their versions of Kaizer songs so much that Das Kriegsensemble scored a record contract right away; and now the album is out in the stores in LP format and out on the usual online platforms for digital purchase. And it's well worth the money, because the Kriegsensemble versions of the well-known songs are pretty awesome. Maybe you had the chance to hear them live as well at one of the concerts in Trondheim or the "Siste Dans" in Stavanger. And who knows ... maybe they'll take over for Kaizers now?
Which Kaizers song is the base for "Marsch Risoluto" on the Kriegsensemble album?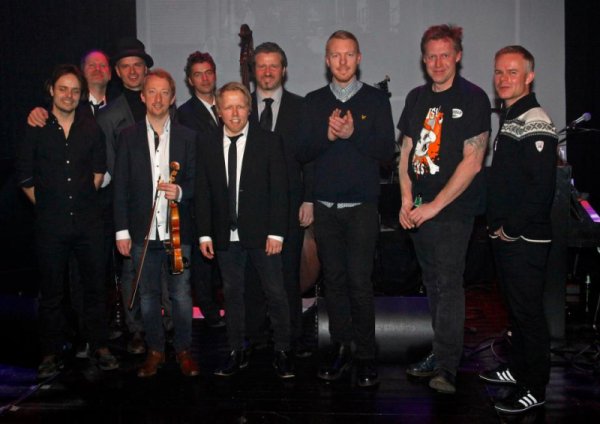 The correct answer:
Die Polizei
92% (of 219) answered this question correctly.