Next year, the movie "The Accidental Rock Star" (website, Facebook) will be released - a documentary that tells the history of Kaizers Orchestra through the eyes of the "accidental rock star" Helge "Omen" Kaizer, who had never really planned to become a rock star. The movie mixes documentary parts with movie scenes that illustrate the Kaizers universe. The movie was partly financed through crowdfunding; but even if you didn't take part in that project, you'll have a chance to see the movie in the cinema or on DVD, of course. The movie premiere is currently planned for the fall of 2014.
In which city was the following photo taken?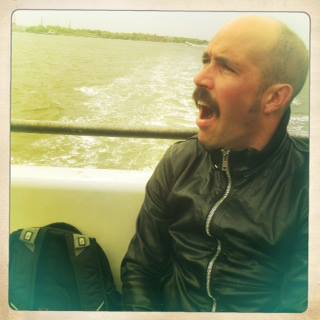 The correct answer:
New York City
77% (of 209) answered this question correctly.